Online IOP Treatment for Addiction Houston Via Telemedicine
First Step to Recovery Treatment Center Expands Intensive Outpatient Program for Addiction Via Telemedicine in Houston, TX. IOP Houston addiction treatment programs has successfully adapted to servicing its clients through video conferencing during the COVID 19 pandemic to treat alcohol addiction or drug addiction.
What is an Intensive Outpatient Program?
Intensive Outpatient Programs provide part-time addiction therapy treatment for recovery. Also known as IOP, IOP treatments help you create positive recovery skills via weekly sessions. Clients can live off-site and receive the specific treatment they need for their recovery process. Clients typically interface 3 to 4 times a week for 3 hours at a time over a designated recovery period. IOP is still an intensive therapy and clients must stick to a fairly strict structure even if it is part-time.
Modern HIPPA Compliant Video IOP Treatment Houston Clients Trust
Modern communication technologies in telemedicine allow addiction recovery professionals to continue IOP treatment for drug and alcohol addicted clients strictly online. First Step to Recovery Treatment Center, in Houston, has incorporated easy-to-use, HIPAA-compliant video conferencing technology to continue its expert outpatient care and clinical services for recovery clients. Staff members from First Step to Recovery are scheduling online treatment sessions using a telemedicine platform that is safe, secure, and confidential. The online method makes it easy and convenient for addiction clients to set recurring dates and times of their choosing to continue the recovery process at home.
Online IOP Helps Houston Residents Stay Safe During the Coronavirus Pandemic
The online portal is entirely managed by First Step to Recovery. The video application allows staff to check in with clients, conduct remote consultations for Houston alcohol addiction, monitor progress, and answer questions, and address concerns from clients. The telemedicine portal permits addiction professionals to maintain interpersonal connections in real-time with each client. Clients can log on, using desktop computers, laptops, smartphones, or tablets.
IOP Offers Flexibility For Addiction Recovery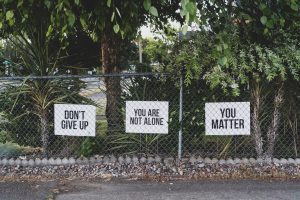 First Step to Recovery's Telemedicine Intensive Outpatient Treatment Program for addiction and recovery allows IOP Houston clients to receive the same high-quality standards of care while practicing guidelines recommended by the Center of Disease Control, State of Texas and regulatory health and safety guidelines, during COVID 19. Telemedicine offers some advantages over in-person treatment, including flexible scheduling and privacy. Telemedicine also helps clients overcome obstacles to successful recovery treatment caused by the pandemic, including transportation constraints, travel time issues, and inconsistent scheduling between sessions. Remote online programs increase client connectivity to continued recovery care, sustaining a solid staff-patient relationship through a reliable support structure.
First Step to Recovery offers the following treatment programs online:
12 Step Program
Addiction
Alcohol Rehab
Continuing Care
Drug Rehab
Dual Diagnosis
Outdoor Therapy
Sex Addiction Program
Substance Use
The mission of First Step To Recovery Treatment Center, Houston, is to set in place the fundamentals for a solid recovery and transition back into a healthy sober life, by utilizing the convenience of IOP treatment in Houston. A solid foundation is essential for a successful recovery. The 12 Steps of Alcoholics Anonymous were created in 1935 by two men who were both afflicted with alcoholism, Bill Wilson and Dr. Bob Smith. AA's 12-Step approach follows a set of guidelines designed as "steps" toward recovery and members can revisit these steps at any time throughout their sober journey.
Globally, millions of alcoholics and addicts have stayed sober successfully by working the 12 steps. It is suggested that a newly sober alcoholic or addict has a sponsor, a fellow alcoholic who has already worked the steps themselves, to guide them through the process the first time.
With the current COVID 19 situation, online meetings are available, as well as a plethora of other resources, to enable a newly sober individual to find a temporary sponsor. First Step to Recovery IOP Treatment in Houston gives clients all the tools they need to begin their journey in sobriety using Telemedicine.
The Benefits of Adult-Focused IOP Programs
Evening and Day IOP programs offer flexible schedules and freedom so patients can elect to participate while maintaining a mostly normal daily routine.
One common reason people consider IOP is because it removes the fear aspect of inpatient addiction treatment. Remove that factor and IOP becomes more accessible to individuals wanting treatment.
IOP treatment programs are generally less expensive than inpatient treatment.
IOP also offers patients a great starting step for those who do not need a medically-supervised detox.
Offers individuals extra support in early addiction recovery stages.
Discover First Step to Recovery for Convenient IOP Treatment Via Telemedicine Houston, TX.
Find out more about the online IOP Houston treatment programs offered by First Step to Recovery and how they can make your continued care more convenient while you maintain your essential work-life balance, especially while we all cope with the constraints of the COVID-19 pandemic affecting our society today. Call (713) 462-3900 for more information on First Step to Recovery's online IOP Houston treatment programs.
To get started you can email us here.